Continuing with our theme of "change", Sarah George explores the very popular Paleo Diet in this generous, multimedia post. Be sure to check out Sarah's blog, as she posts scrumptious gluten and dairy free, vegetarian recipes, among other things!
Sarah George Acupuncture and Natural Health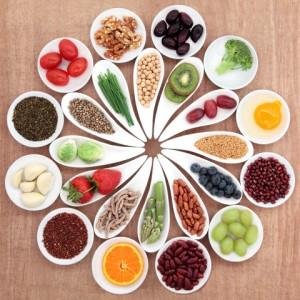 I'm once again lecturing my favourite subject, Chinese dietetics, at Endeavour College of Natural Health this semester. And this has inspired me to write about dietary change for our change-themed
Health and Happiness Collective
blog hop.
Chinese dietetics is all about the joy of food! And how we can use it for healing according to Chinese Medicine principles. I love that last year some students with no interest in cooking were actually inspired to start cooking at home. That is a win for mankind in my books!
This semester I kicked off Lecture One with this TEDx video: "Debunking The Paleo Diet" by Christina Warrina, an archaeological scientist.
Now, I didn't show it to them because I'm anti-Paleo Diet – because I'm not. I know many people who love living by the principles of The Paleo Diet and feel well doing so. I showed it to them because it…
View original post 692 more words